Many people are suffering from eczema, and they are struggling to find a working and healthy cure. Recent scientific studies show that CBD might be a good relief for the eczema symptoms and actually show positive effects. 
Cannabidiol has been exploding the skincare market in the past decade due to its powerful qualities.  It's a non-psychoactive component of cannabis that is anti-oxidant, anti-inflammatory, and neuroprotective.
Because of these features, many people consider it a viable option for treating skin-related problems such as eczema, psoriasis, hives, and acne. It can also reverse the effects of free radicals and oxidative stress, and help transform age damage into a young-looking skin.
According to some recent studies Cannabinoid creams can have a positive effect on eczema problems can be relieved. They can treat most of the  symptoms, including itching of the skin and the rough patches.
In this article, you'll learn the causes of eczema, how CBD helps eczema, and how to choose the right CBD product for your eczema.
Now, let's proceed with the evidences that science have found so far. 
Table of Contents
What is Eczema?
Eczema or dermatitis is a condition that causes your skin to be red, itchy, dry, and inflamed.  There are different stages and types of eczema including atopic and chronic eczema.
Atopic dermatitis is the most common type of eczema. The term Atopic refers to a disease involving the immune system, while dermatitis is the itching, and inflammation of the skin.
Approximately 31.3 million people in the United States have a form of this condition.  Even though people of all ages can have eczema, the majority of the population affected are children and young adults. This condition usually starts during childhood and persists into adulthood.  Some people may also outgrow the condition.
Eczema is a condition where the skin barrier is not working as well as it should be working, leading to loss of hydration and inflammation.The skin often looks red and dry, and may feel itchy. It is caused by your genetics, but can be made worse by environmental exposures like irritating or allergy-causing ingredients in the environment.
What causes Eczema?
Bacteria, irritants, allergies, and genetic disposition may be the reason why you have eczema. However, scientists are yet to find the actual cause of the disease.
The most common risk factors of eczema include food intolerance, asthma, genes, hay fever, and allergies. Dairy products and nuts can activate symptoms of this skin condition. Exposure to smoke and pollen can also aggravate the symptoms. 
Treatment usually focuses on relieving the symptoms. The cure for eczema is yet to be known, but its symptoms can get managed.  First, the skin barrier gets repaired, and hydration improved, then inflammation in areas with active rashes gets reduced. 
What are the symptoms
The symptoms of eczema can vary depending on the age of the person with the condition. These are common symptoms of dermatitis:
Dryness of skin
Inflammation of the skin
Itching and blisters
Swelling
Rough and darker patches of the skin
Oozing and crusting
You may have some or all of these symptoms. These symptoms may also go away entirely or intensify. You should seek treatment as soon as you can.
Treatment Options
Treatments prevent exposure to the triggers of dermatitis as well as calming their symptoms. The common ways that people treat eczema include:
Oral and topical steroids
Taking antihistamines
Avoiding triggers
Use creams and oils to keep your skin hydrated
Wet wrap therapy
How does CBD help eczema?
Research suggests that CBD brings benefits to the body such as reducing inflammation and relieving pain. Those are the primary symptoms of eczema. It might also have effects on the endocannabinoid system of the body. 
Did you know your skin already produces its own cannabinoids? 
Your skin also has natural cannabinoid receptors that naturally bind with them. Due to this structure, your body will also easily bind with the phytocannabinoids from the cannabinoid creams and oils.
Cannabinoids have multiple skin health benefits due to their antioxidant and anti-inflammatory properties.  They can treat the inflammation present in eczema to a certain degree
. CBD anti-oxidant properties also help to fight the free radicals that can flare up dermatitis.
Anti-inflammatory qualities
Inflammation is an immune response to the onset of an infection or a reaction to an injury.  It's basically the first step in the healing process of damaged tissue by the immune system.
Cannabinoids have proven to be an effective treatment for inflammation, whether it's a symptom of an underlying disease or a condition in itself. This means that cannabinoids help to mediate the immune response towards infections and injuries and as such can have a positive effect on eczema.
Cannabinoids reduce inflammation by exerting an effect on the white blood cells that cause inflammation. These white blood cells include macrophages and microglial cells. Studies also show that CBD alleviates the chronic pain associated with inflammation by activating glycine receptors.
Helps Dry Skin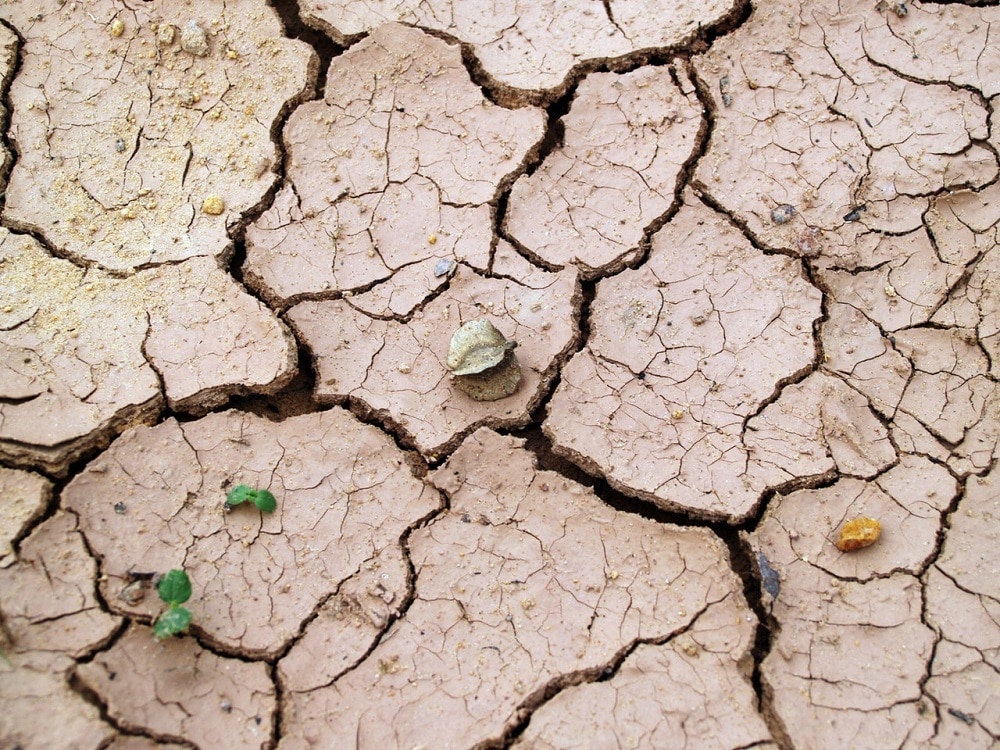 Regardless of the cause, treating dry skin is one of the hardest things to do. Even with the medications, you may get tempted to over-moisturize the skin, thereby preventing it from producing its natural oils. 
CBD oil and creams have the nutrients necessary to moisturize and nourish your skin.  It helps to stop skin breakouts such as cuts, cracks, and rough patches.
The cannabinoid oil doesn't interfere with the functioning of the sebaceous glands. These glands are responsible for the production of sebum, which protects and lubricates the surface of the skin. 
Instead, Cannabidiol oil interacts with the glands that regulate the production of the sebum. Consequently, it helps to increase the production of sebum that moisturizes your dry skin.
Helps the Endocannabinoid System
The endocannabinoid system regulates multiple processes in the body, such as memory, appetite, sleep, memory, reproduction, and fertility. It uses chemical substances known as endocannabinoids.
Endocannabinoids are similar in chemical composition to the cannabinoids found in the cannabis plant.  And the Endocannabinoid system can work and remain active without the cannabinoids.
The endocannabinoid system consists of endocannabinoids, receptors, and enzymes.  
Endocannabinoids get produced within your body, and they ensure that all the key functions of the body are running normally. The endocannabinoid receptors are located all over the body. 
Endocannabinoids inform the ECS of a pending action, such as reducing inflammation in the leg region. 
The enzymes break down the endocannabinoids once the action that was pending has been done.
CBD helps the ECS by preventing the breakdown of endocannabinoids by enzymes. 
Doing this ensures the endocannabinoids to have more effect in the body.  So that is how it helps to alleviate pain and inflammation in the body. 
Currently many scientists believe that CBD improves the overall effectiveness of the endocannabinoid system.
Other Benefits backed up by research
Cannabinoids have many other known benefits to the skin.
It relief psoriasis
Psoriasis accelerates the maturation of skin cells so that they multiply fast and pile up on the skin surface.  This causes abnormal skin patches because the extra cells create scales and dark spots. 
Due to CBD's anti-inflammatory nature, it can reduce the effects of psoriasis. CBD for eczema and psoriasis will can treat your condition. 
This study reveals that CBD can slow down the rate of division of the skin cells in the rash. 
It helps Acne
Acne is a skin disease that occurs when dead skin cells and dirt accumulate in and clog the skin pores.
Due to this clogging, bacteria known as P. acne found in the hair follicles increase rapidly, causing an inflammation known as acne. 
Cannabinoid products, including oils and creams, help to stop the factors that cause acne.  
Cannabinoid oil doesn't clog the skin and instead target the cells responsible for activating acne. Some people claim that they have used CBD for acne and have experienced positive results.
Can CBD Creams treat eczema?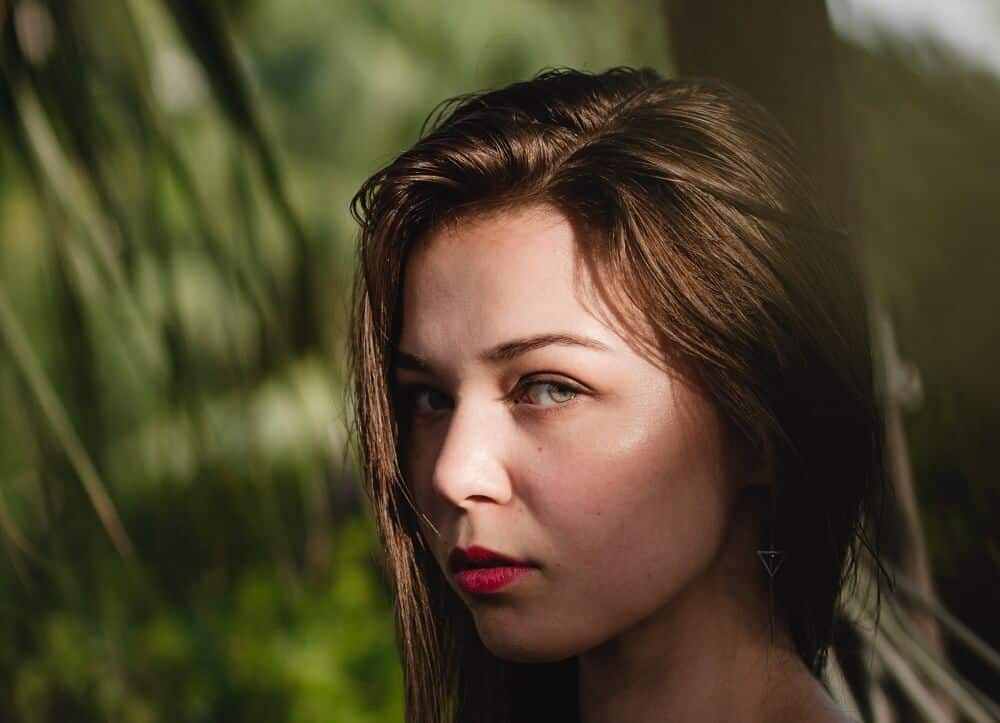 Cannabinoid creams have a profound effect on eczema. These topical treatments address symptoms such as inflammation, dryness, patches of abnormal skin, and cracks. 
Hemp cream for eczema works better because it interacts with the endocannabinoid system, which controls inflammation, the immune system, and many more. Because the immune system not functioning properly is the primary aggravator of dermatitis, hemp creams will effectively help to control dermatitis. 
Cannabinoid creams also address pain associated with different skin conditions such as atopic dermatitis.  
Once applied on the skin, the hemp cream interacts with the CB2 receptor that delivers a signal to the ECS system to reduce pain.
Controlling the immune system and interacting with the ECS system are some of the reasons why hemp cream is a powerful treatment for dermatitis. 
Can CBD oil be used for eczema?
You can use CBD oil to address eczema because it relieves dryness and reduces inflammation.  It has anti-inflammatory properties that have little or zero side effects as compared to other drugs used to treat atopic dermatitis.
Just like the CBD cream, the cannabinoid oil is also related to the endocannabinoid system. 
It works with the receptors around the skin to send signals to reduce inflammation and other symptoms. Both the cream and oil are products of cannabinoids which is a non-psychoactive part of the cannabis plant.
With that being said, hemp oil can address dermatitis and help in preventing its symptoms from coming again.
How to use CBD creams for eczema?
The cannabinoid is a natural component extracted from the cannabis plant and is used to make creams and oils to treat skin issues and improve general skin health.  
You can use cannabinoids in many ways, including orally or topically.
Topical creams offer immediate relief to dermatitis while protecting your skin from environmental factors that make your skin dry and itchy. 
Topical CBD for eczema also keeps your skin moisturized for long hours.  Your skin will be supple with hemp lotion because of the beneficial properties of its ingredients.
Apply the cream gently on the red skin and regions of inflammation to feel a soothing localized relief. CBD creams are effective for mild dermatitis. 
However, if your skin is highly irritated with multiple patches of dermatitis, then ingestible cannabinoid products would bring better results fast.
"There's this concept that your endocannabinoid system acts as a regulator, so it'll speed things up or slow things down when it needs to be. So, you can use CBD as a preventative measure, or use it if you start to sense you're getting a flare-up. For a mild to moderate skin issue, then topical makes 100% sense. If you have really irritated skin with lots of eczema —a really chronic condition—then it's likely that an ingestible will give you a kind of extra power. The reports and photos that we're getting from people with really mild to moderate situations are clearing up nicely."
How to choose the right CBD product for your eczema?
Consumers find it hard choosing products made from Hemp-driven CBD or Full-spectrum CBD.
Products from Hemp-driven CBD usually contain only one type of cannabidiol molecule, while those of FUll-Spectrum CBD contain derivatives from the whole cannabis plant.
The ingredients of the Hemp-Driven CBD products are fewer compared to those of the Full-spectrum CBD.
Hemp-driven CBD versus Full Spectrum CBD
The Hemp-driven cannabidiol products are also known as CBD isolate products. The extraction process for these products involves the removal of all other substances found in the cannabis plant. These substances include vitamins, flavonoids, fatty acids, and minerals.
Full Spectrum CBD is also known as Whole Plant CBD.
It describes an extraction process in which most of the substances are kept intact. These substances include fatty acids, terpenes, minerals, essential vitamins, and flavonoids. Such products contain healthy ingredients.
Using Full-Spectrum CBD products allows you to enjoy all the benefits of the cannabis plant. But resorting to Hemp-driven CBD products only limits you to the benefits of a particular cannabinoid.
iLavaHemp Touch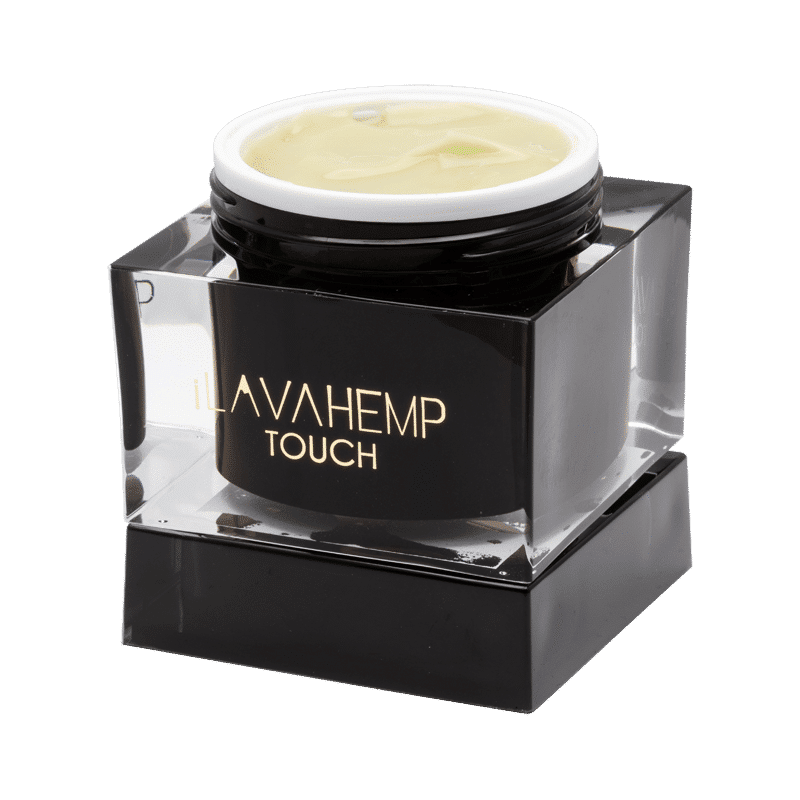 ILavaHemp Touch is a purpose-formulated topical CBD cream that can relieve the symptoms of eczema. It contains 11 essential oils and all of the beneficial components of the cannabis plant. It also has 3 powerful botanical ingredients including corsican helichrysum, mango ginger and blue tansy.
Corsican helichrysum contributes to the aroma of the cream. Blue tansy contains several terpenes that help in relieving pain and inflammation. Mango ginger is an emollient that improves your skin moisture content.
Conclusion
Eczema is a skin problem characterized by itchiness, inflammation, and rough patches. Blisters may occur sometimes.
Its specific cause is yet to be known. But, we know that eczema has many risk factors, including family history, hay fever, asthma, and food allergies.
CBD cream ingredients have anti-inflammatory and anti-oxidant properties that can alleviate the symptoms of eczema. They address the symptoms such as inflammation by working closely with receptors in the skin that regulate the immunity system.
Could CBD creams be the medication that will completely treat your eczema? By no means, we state that but topical cannabinoid application can lead to certain positive outcomes.
The science does not have a definitive answer to all question yet. Medical researchers are still to find all benefits that cannabinoids offer to our health.
Until then, iLavaHemp suggests you always to use CBD product with cautions and contact your doctor if you experience some weird and potentially harmful side effects.