 ---
We started iLAVAHEMP with the goal of making one product that is simply better than all the other hemp and CBD topical gels that exist in the legal U.S. hemp market. To create a high quality efficacious product, we worked with Mindy Green, a professional clinical aromatherapist with an academic background that includes the University of Arizona Center for Integrative Medicine, to incorporate several essential oils into a new and unique formula. Our formulation, that has never been done before nor re-created, uses exotic ingredients such as Corsican Helichrysum, Blue Tansy, and Blue Cypress among several others.
When we combined our unique and proprietary essential oil blend  with full spectrum hemp oil that was rich in cannabinoids like CBD, we realized that the combination was more powerful than anything else on the market. We also began to get valuable feedback from consumers validating that the essential oils worked to enhance the entourage effect of the hemp oil while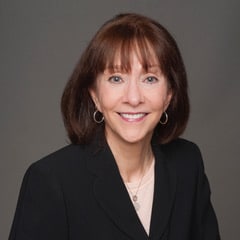 ---
TOUCH Essential Oil Formulator
Four+ decades of experience in the natural products and health care industries make Mindy Green a genuine, national authority on botanicals.  Her wellness-industry expertise is complemented by her active, longstanding licensure as an esthetician, herbalist and aromatherapist.  She has taught botanical therapies at the Boulder College of Massage Therapy, University of Colorado, Boulder; Metro State College in Denver; and the University of Minnesota. Since 2009 she has taught for the University of Arizona's Center for Integrative Medicine, and, beginning in 2015 for the Academy of Integrative Health and Medicine.  Mindy has lectured internationally on holistic skin care, lifestyle, nutrition, herbal therapies and essential oils.
She worked at the Aveda Corporation (2003-2009) in the botanical research division of R&D as their clinical aromatherapist, developing functional blends and providing training on essential oils and herbs, putting to use her extensive training from Purdue University in the advanced uses of essential oils.
Mindy now runs her own consulting company, Green Scentsations, LLC, but prior to working at Aveda she founded and owned several herb and essential oil businesses.  She specializes in botanical therapies, product development, writing and aromatherapy education.  Mindy served on the Cosmeceuticals Scientific Advisory Board for the Supply Side West trade show and conference (2008-2013), and as committee chair for Botanicals in Cosmetics for the American Herbal Products Association (2008-2014).  In 2012 she became a health coach certified by Wellcoaches®.
Serving now on the Editorial Advisory Board for the publication, International Journal of Professional Holistic Aromatherapy, and the Program Advisory Committee for the American College of Healthcare Sciences, her former role as Program Specialist at the Integrative Resource Center of Anschutz Cancer Center at University of Colorado Hospital is indicative of Mindy's dedication to, and leadership in wellness and healthcare.  From 1995 to 2001 she served as Director of Education and later, Director of Research for the nonprofit medical library, the Herb Research Foundation in Boulder.  
Mindy is a founding and professional member of the American Herbalists Guild and an advisory board member to the non-profit American Botanical Council, publisher of HerbalGram Magazine.  Ms. Green served on the faculty of the Rocky Mountain Center for Botanical Studies (1995- 2003).   The California School of Herbal Studies is among Mindy's business ventures as co-owner and faculty member (1985-1995).  She is a nationally certified Registered Aromatherapist and has served on the education committees of the National Association of Holistic Aromatherapists and the Aromatherapy Registration Council.
A prolific writer and lecturer, Ms. Green has authored over 65 published articles on herbs, aromatherapy, skin care, holistic health, nutrition and integrative care.  She is co-author of Aromatherapy, A Complete Guide to the Healing Art; author of Calendula and Natural Perfumes, and has contributed to numerous books on herbs and healing, including two academic texts edited by Andrew Weil, MD.  As a botanical-therapies expert, she has been interviewed more than 400 times by leading magazines and newspapers.
A long-time environmental activist, Mindy served as a board member for the non-profit organization, United Plant Savers (2004-2010), and believes plants in their forms provide healing, globally and individually.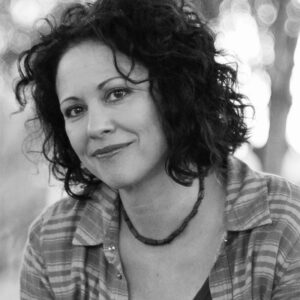 ---
Phd, Molecular & Cellular Biology & Plant Sciences
Dr. Hope Jones is Co-Founder and CEO of Adivina BioSciences, LLC, a hemp young plant production company in Arizona and CEO of Emergent Cannabis Sciences, an international cannabis and micropropagation consulting company with clients in Colombia, Australia, Germany and Canada.  Adivina BioSciences team of seasoned horticultural scientists and professionals came together to raise the Hemp Industry standards of science, business practices and product quality.  Dr. Jones is the former Chief Scientific Officer for C4 Laboratories - an Arizona cannabis analytical laboratory and has served as the Director of Science and Micropropagation for a large cannabis cultivation and product manufacturer in the United States.
With her deep expertise in both hemp and cannabis, Dr. Jones is frequently requested to participate in and advise on cannabis and hemp policy and reform at both the State and National levels. She was named the Scientific Research Adviser to the state branch of NORML, (The National Organization for the Reform of Marijuana Laws) an American non-profit organization based in Washington, DC with similar branches around the world.  Dr. Jones has also served as an adivisor at the Federal level to the USDA (United States Department of Agriculture) the US government body responsible for Hemp regulation (US Farm Bill).  And at the State level, Dr. Jones' has been a part of many matters of local importance to cannabis policy and reform, including; drafting legislation in Arizona to implement the recently passed Hemp  bill and serving on the State Committee responsible for the establishment of cannabis testing to ensure patient and public safety.  Dr. Jones is also a highly sought out industry presenter and publication contributor.
Dr. Jones is a graduate of the University of Arizona where she earned her B.S. in Plant Sciences and Ph.D. in Molecular & Cellular Biology and Plant Sciences.  Her tenure at the University of Arizona's world renowned Controlled Environment Agriculture Center (CEAC) allowed her to develop extensive micropropagation skills and knowledge.  During this time, she  developed novel micropropagation in vitro systems to rescue populations of endangered and difficult to propagate orchids.  Dr. Jones' previously worked as a Staff Scientist for NASA's Life Sciences and Biosystems Engineering Program, where she was responsible for micropropagation production of crops high in antioxidants, phytochemical research and developing growing system technologies that improved both the quality and quantity of crop yields during deep space missions.
From the heavens to Earth, quite literally, Dr. Jones is dedicated to deepening our understanding and utilization of plants for the betterment of humanity.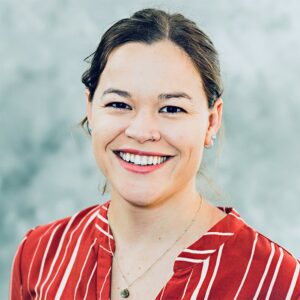 ---
Claire Levenberg, Research & Development
Claire Levenberg is currently the Research & Development Manager for the iLAVA and iLAVAHEMP Brands and the Director of Science Operations for the Downtown and D2 Dispensaries. She received her Bachelors of Science from the University of Arizona in Plant Sciences with a focus in Microbiology.
She has been in the medical cannabis industry for 3 years now, with in-depth knowledge of Ethanol Extraction, Fractional Distillation, Butane Extraction, lab operations and requirements, and managing daily productions as well as researching new products. Her interests lie in researching new techniques, product development, and educational outreach.